Grieving husband PERFECTLY explains love after 62 years of marriage
New York, US - We don't know his name and we don't know how old he is, but this man who lost his wife after 62 years of marriage, has touched the lives of over 1.4 Million people in just 16 powerful sentences.
Here's the post that has left everyone in tears:
"My wife passed away last January. We'd been married for 62 years. You caught me at a time when I've been thinking a lot about love because I'm reading Shakespeare's sonnets. The definition of love is elusive, which is why we write about it endlessly. Even Shakespeare couldn't touch it. All the greatest love stories just seem to be about physical attraction. Romeo and Juliet didn't know if they liked the same books or movies. It was just physical. After 62 years, it becomes something different entirely. My wife used to say: 'We are one.' And believe me, she was not the type of person to overstate something. Now that she's gone, I realize how right she was. So much of our lives were linked. We were very physical and affectionate. But we also shared every ritual of our life. I miss her every time I leave a movie and can't ask for her opinion. Or every time I go to a restaurant and can't give her a taste of my chicken. I miss her most at night. We got in bed together at the same time every night."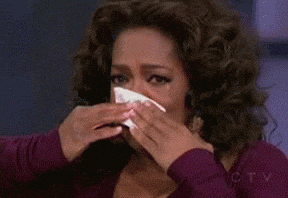 The post has been shared over 280 000 times since it was shared on the 2nd of February.
Some of the comments on the post included:
Joanna Strick I pray every day to find that kind of love.
Amanda Mandato "The definition of love is elusive." I will say this for the rest of my life. I wish I knew his name so I could quote him.
Michelle Love Bachata I worked for your wife for most of my undergraduate studies. She was a great woman who influenced me in profound ways.
Jake Chamberlain I feel like he's describing the worst parts of grief, the mundane parts. Not the funerals or the cemetery visits, but the little gaps in your life where that person used to be.
Candice Smrekar I am a funeral director, and to me, these are the arrangements I find very difficult to make; knowing the person has to make meals for one, go to bed next to an empty pillow, and wake up in the morning to a quiet house. 
Lynn Bauer I also lost the love of my life last year. I actually feel like a part of Me is gone. I miss him every hour of every day.
Erin Sabo Tonight in honor of your wife, I am going to appreciate the mundane rituals with my husband. Thank you for sharing a piece of your heart.
The man was featured in a post by Humans of New York (HONY) -- a  photo series that started in the summer of 2010. Brandon Stanton, the creator started HONY as a creative project to tell the stories of the city's inhabitants. The project never ended and now, has over eight million social media followers, several print versions and an active website.
0 Comments
SPONSORS
Listen: News, advice and more